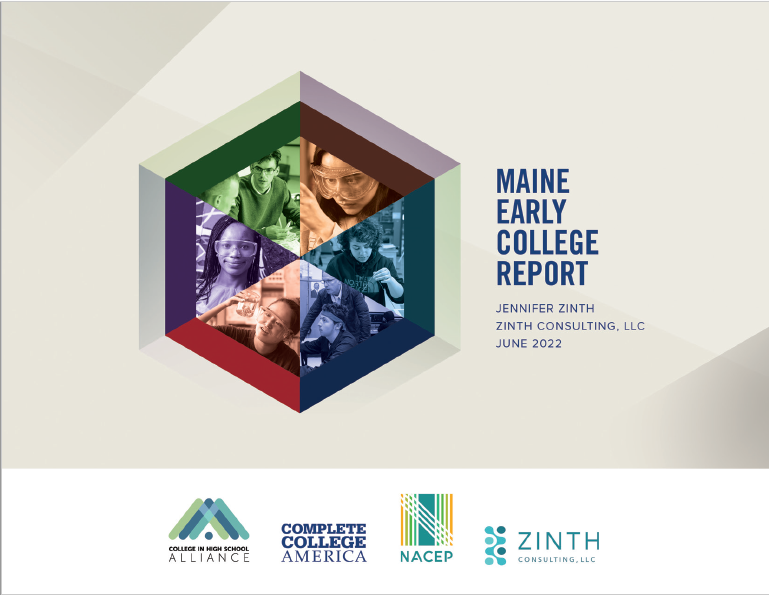 In June 2022, the CHSA in partnership with the National Alliance of Concurrent Enrollment Partnerships and Complete College America published the Maine Early College Report, providing policy recommendations to expand Maine's college in high school programs. The report was authored by Jennifer Zinth of Zinth Consulting LLC.
The report makes the following high-level recommendations:
A group of early college stakeholders representing the University of Maine System (UMS), Maine Community College System (MCCS), Maine Department of Education, legislators, and schools should convene to review and recommend statutory changes in light of the research report.
The state should emphasize early college's potential as a postsecondary access lever to achieve Maine's postsecondary attainment goal, and position Maine's financial investment in the Aspirations program as a means to enhance Mainers' postsecondary completion and bolster workforce development in an economic environment that increasingly requires workers with postsecondary credentials.
The state should examine the Aspirations program funding model for both sustainability and equity.
The UMS and MCCS should ensure that all institutional policies are current, adhered to, and broadly communicated.